Ok, got home from work, and there was a package waiting for me, the motor pulley showed up. So, I went out in the garage for a while and put the motor pulley on, put the motor on, wired it up, I also made the bushing to go in the two "vertical" blade guide bearings and installed them. This is where I ran into a little snag. I couldnt find out from anyone what the bearing numbers were for the vertical bearings (the ones that the back of the blade ride on) the horizontal ones are 6201 I think, 1.260 OD, so I got two bearings with a slightly smaller OD (1.105) I think they are a touch small, Im gonna try a couple more 6201s and see if they will work. With the smaller ones the back of the blade is almost touching the bearing holder on the one guide, it clears the back guide ok. Must be they were machined differently I guess. Ok, heres some pictures.
Heres the gaskets I made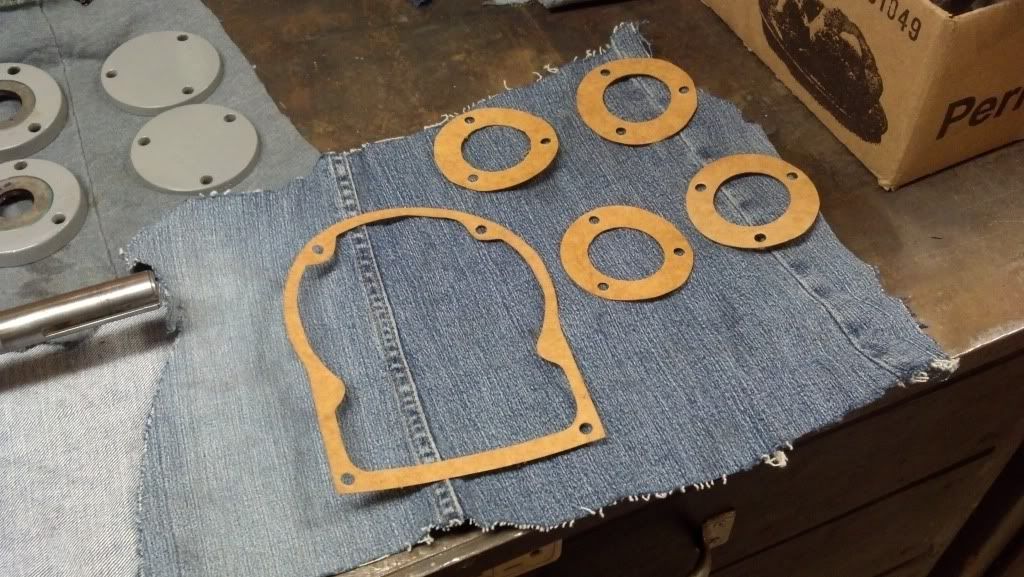 Here are the parts laid out, bearings installed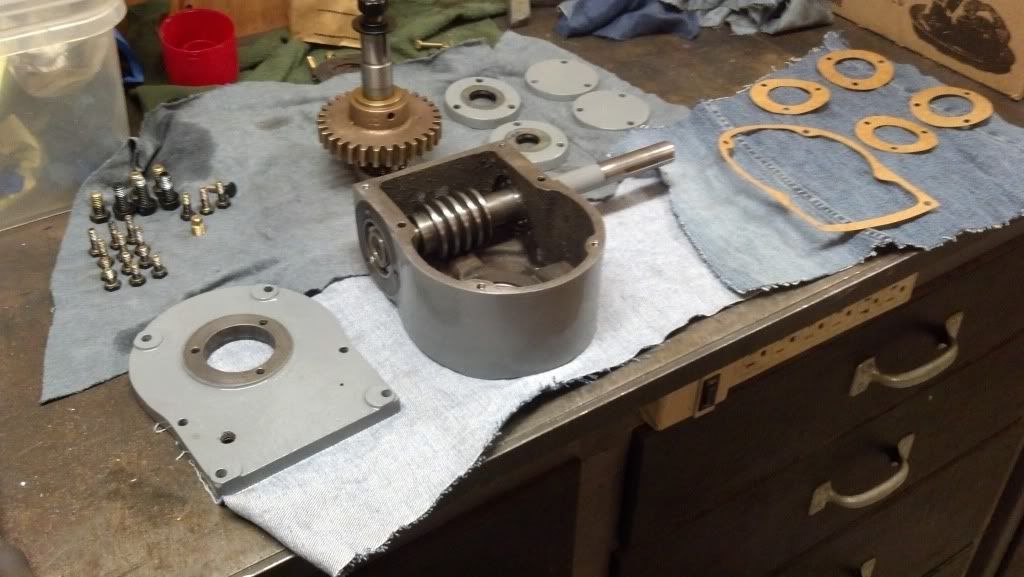 Motor pulley and motor installed
This is the rear guide, you can see the clearance between the back of the blade and the bearing holder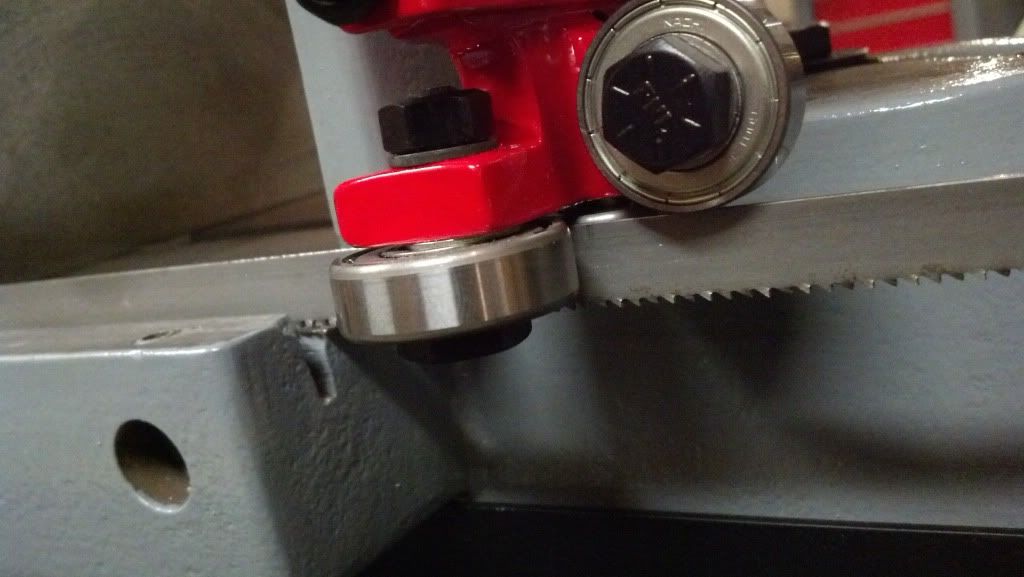 This is the front guide that raises concern for me, you can (hopefully) see the lack of clearance between the back of the blade and the bearing holder. Im gonna try some of the other bearings to see if they will work without being too big of an OD so the horizontal bearings are still engaging properly, if any of that makes any sense.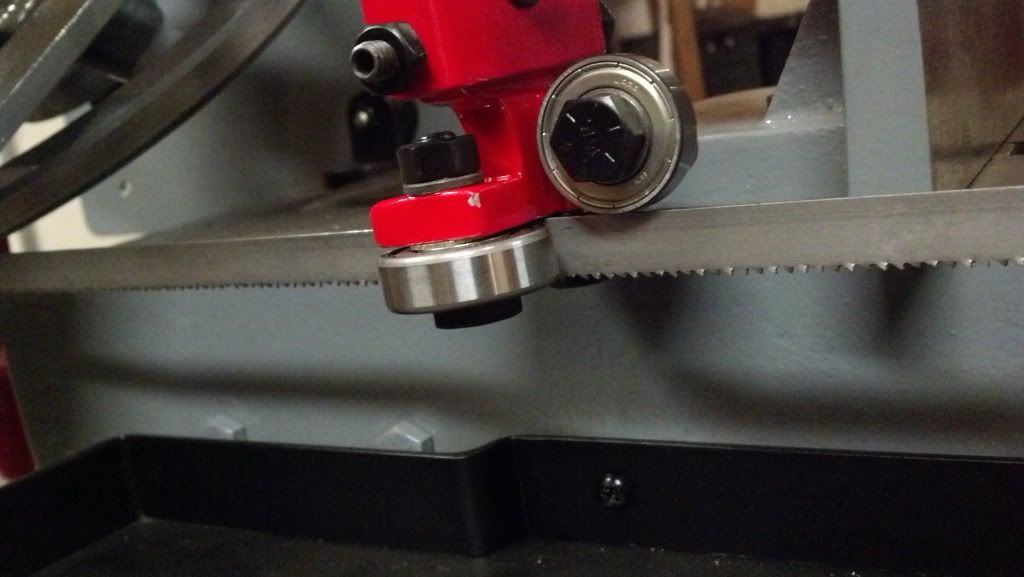 This is how she is sitting now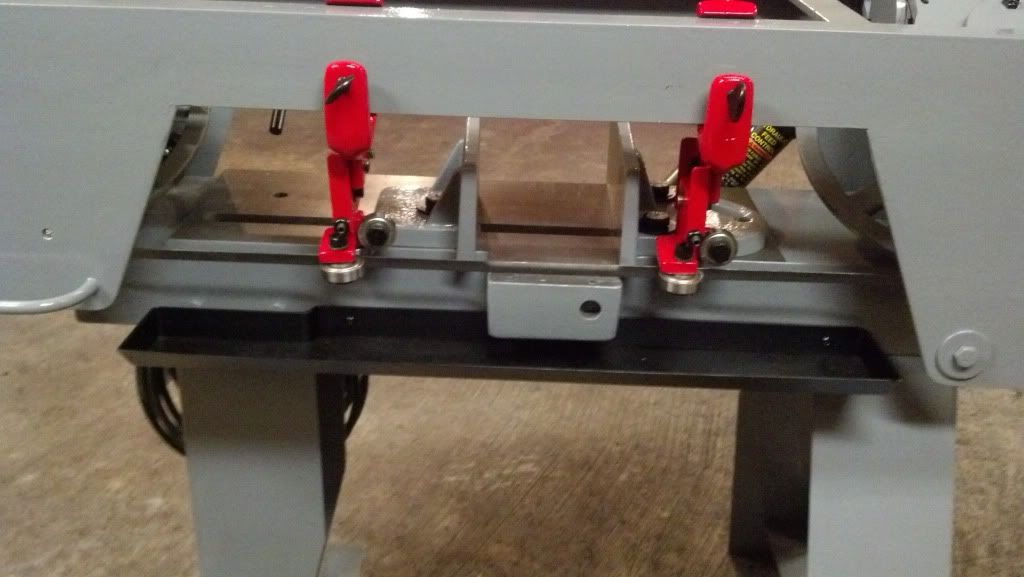 Thanks for lookin guys!
and if anyone has one of these Model B saws and has the blade guide bearing numbers I would appreciate the info
monkers, proud to be a member of MetalworkingFun since Nov 2012.