i bought this vise from lowes years ago when a nice one we had broke. it was my dumb fault.
id always thought the concept was a good one but absolutely hated it since you couldnt clamp softly since how tight the rotation is is based on how tight the jaw is clamped.
i paid under $60 and see the price is now up to $80. wilton sells one that looks identical for just under double the price but the extra quality that is in the wilton is very noticeable. we have one of the wiltons at work and the quality is so much better ill often stop and fiddle with it if i walk by it. ive probably done it like 20 times already. my powers of observation are not what the used to be for the 21 time i noticed it had a lock that kept the barrel from rotating.
i didnt need to put two on but i did. i didnt have a scale flexible enough, well i might have had one or two but didnt want to take the chance of bending them. so i marked a piece of tape to help mark the holes.
its not exactly a tough repair but its a godsend. can i say that? so many times i wanted to toss that vise into the creek metaphorically speaking.
a lesson learned....buy any nice used vise you come across. such an important tool that they are worth stacking on top of each other.
i do not recommend this vise.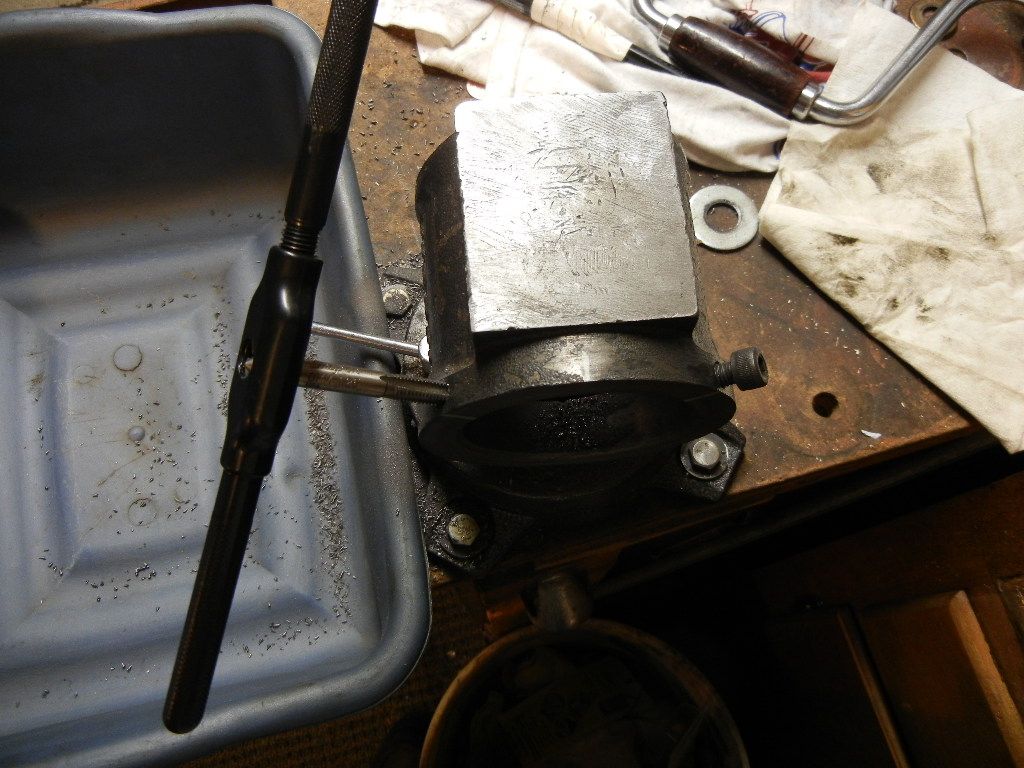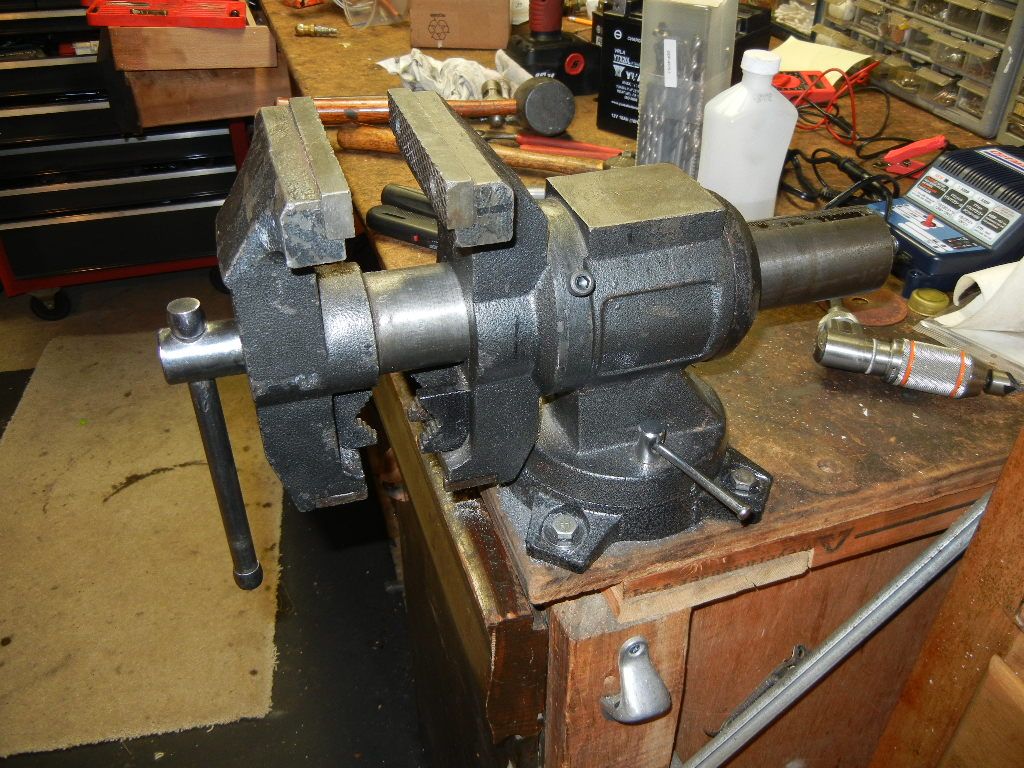 mikecwik, proud to be a member of MetalworkingFun Forum since Apr 2012.