hi all.
I have a Rhøm-chuck with a MT4 arbor that I have to remove, on a way that it's not beeing damaged
.
Here we go:
First drill thrue the chuck body whith a 5mm drill, insert a drift and it with a 3-pounder and off it go. Then degrease the new MT3 arbor and chuck taper ,insert the arbor and wacck it with a deadblow hammer an the job's done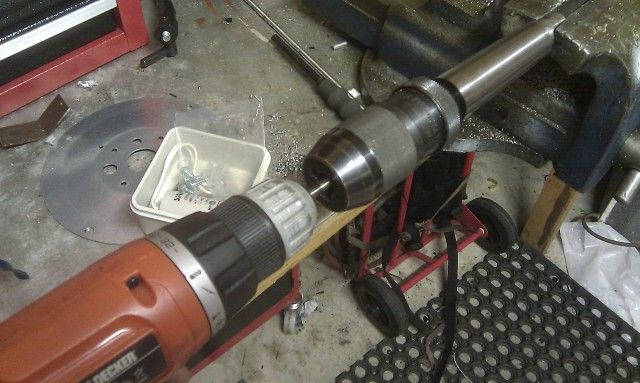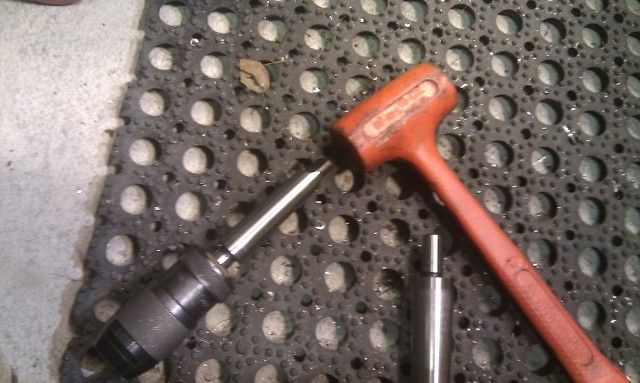 Best reg.
CS
crankshafter, proud to be a member of MetalworkingFun Forum since Jan 2013.