The style of blade holding blocks I have for my Dorian CA quick change tool post seem to have a good design for holding straight, tapered or T-shaped blades.
See in this photo how the clamping block moves and captures the top of the blade. It seems there's enough space up there for clearance on a T blade. I have no rub marks on the lower extremity of the blades I have, so they must be holding the straight blades fairly square. Of course the insert type blades have much more side clearance because the cutting width of the inserts is a bit wider than the blade itself.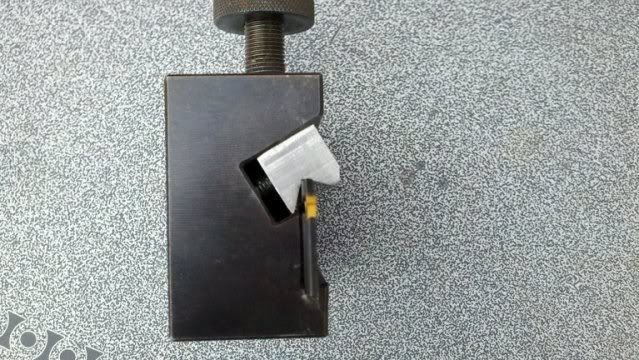 Here's the three holders I have. Two take blades of 7/8" (22.22mm) to just over 1" (26mm), while one takes the taller 32mm (1.259") blades.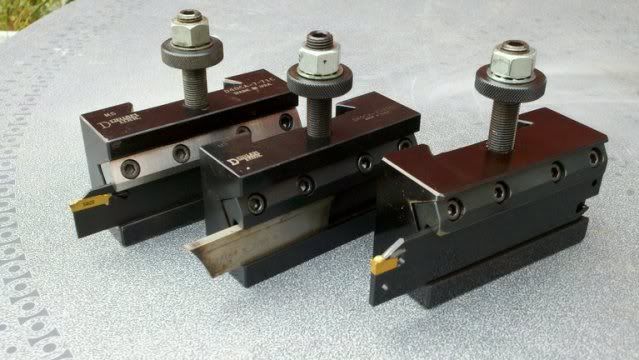 I do prefer these because the center height can be set once, and it doesn't change a bit as I extend or retract the blade. Most (if not all) of the standard No.7 type blade holding blocks that come with QCTP kits are angled and that changes center height as you move the blade in & out. I hate that.