Started this project when I was working 12hrs/day 6 & 7 days a week.  Just could not find any time to work on it.  Retirement has its perks.  
I used sq & rec tubing I acquired via dumpster diving so that reduced the costs considerably.  At first I intended to make a typical walk behind WB, but changed my mind about 1/2 way through.  Decided to make it tow-able behind my garden tractor.
One thing not seen in the photos is the 1/4" aluminum diamond plate reinforcing the bottom of the tub.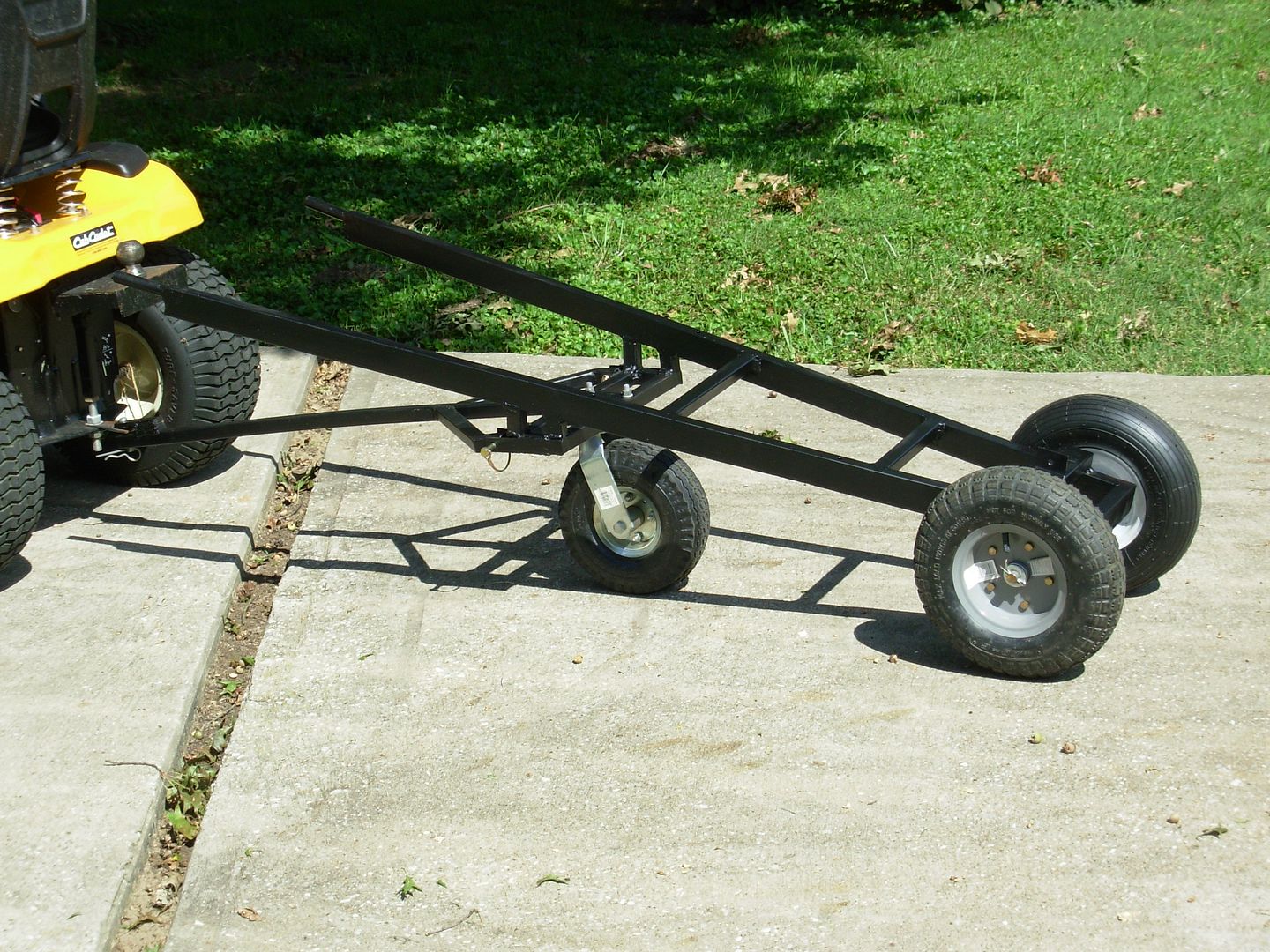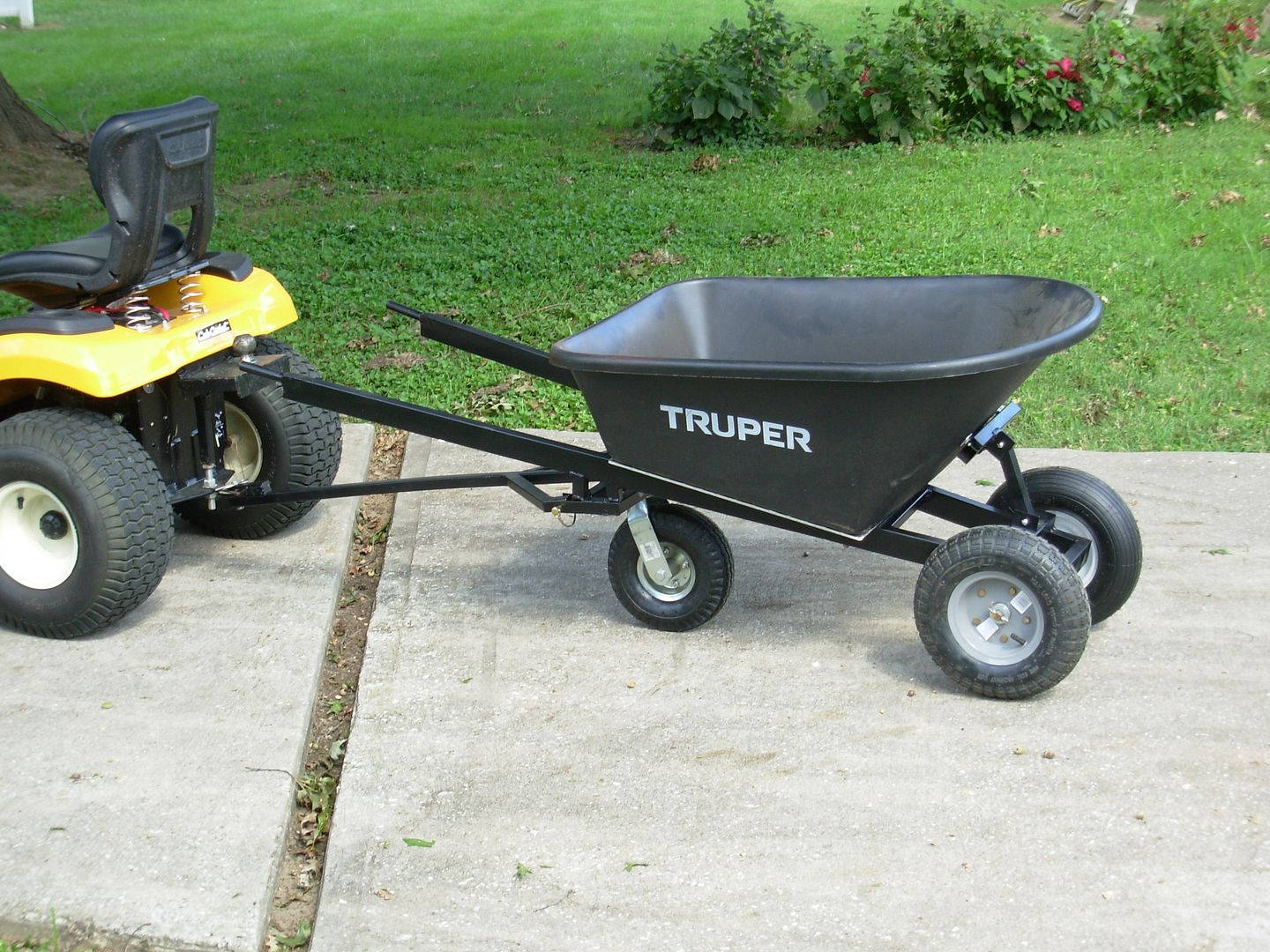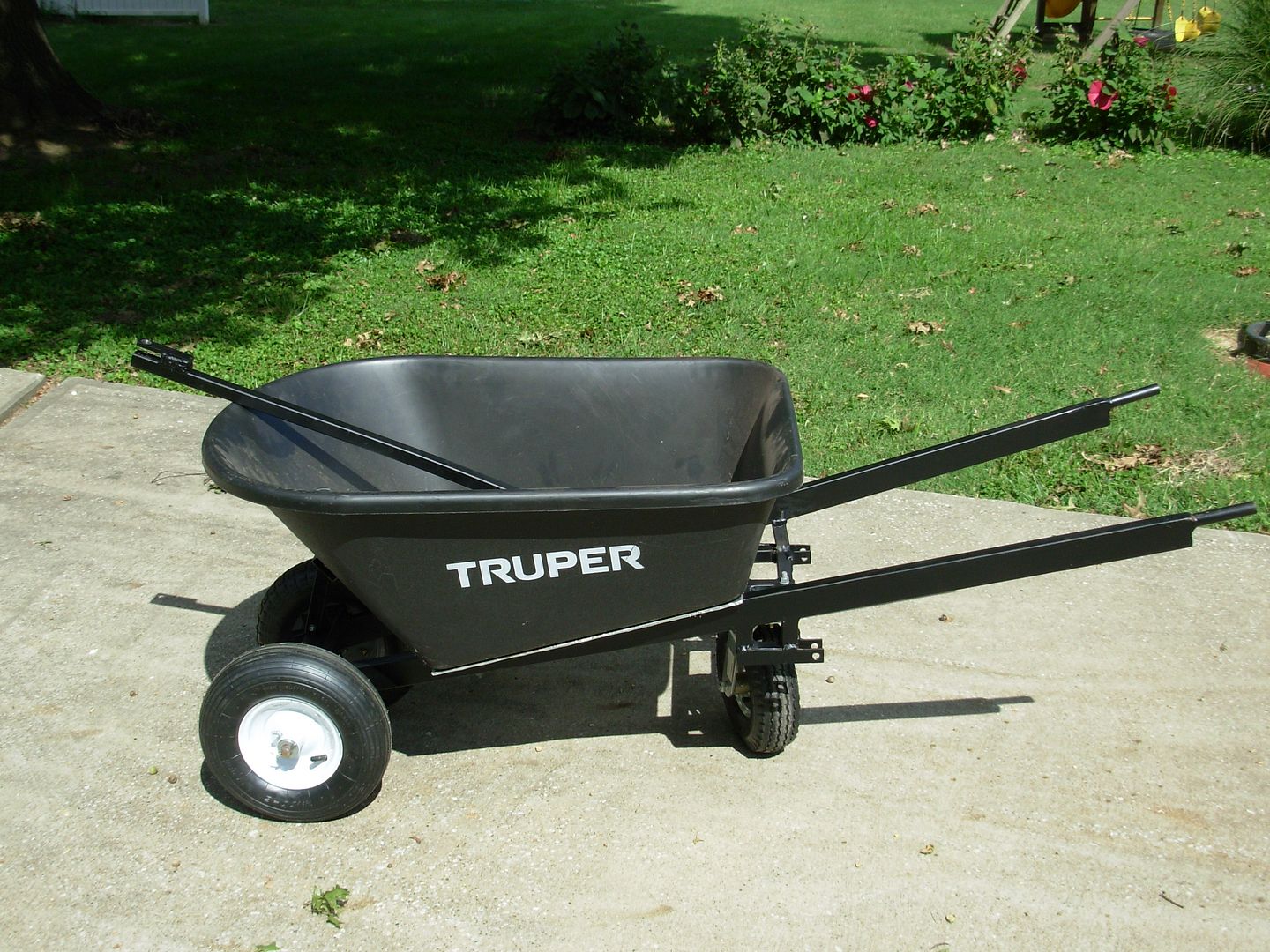 Certainly not in a class with the wood processor, but I expect it to come in quite handy when I raise the shop roof.