A couple more parts for the sight, the center section that holds the peep sight and slides up and down in the frame. The two parts were just simple rectangular blocks with a couple of slots and a pocket in one. The only thing difficult about making them was the small size as shown in the pic.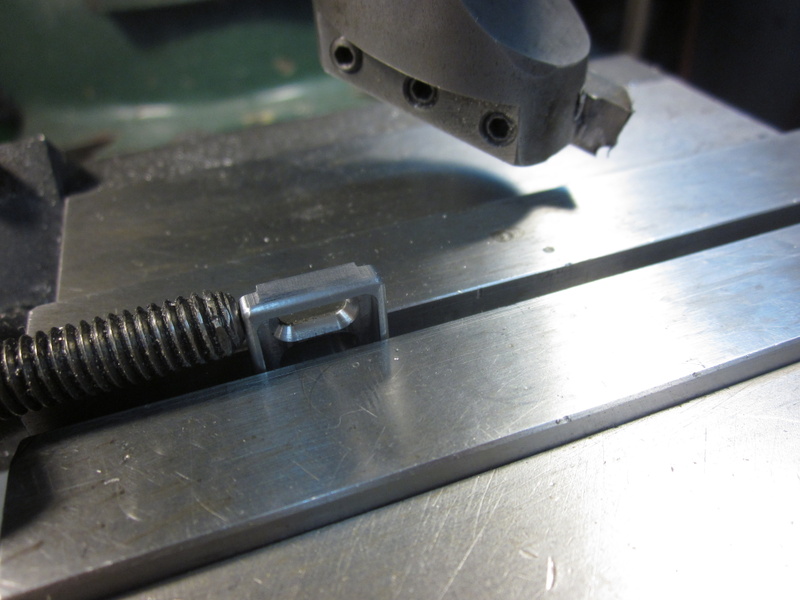 Cutting the 1/32" radii with a form tool in a fly cutter.
The frame to hold these first parts is well underway and will be posted tomorrow. It's a bit more complex and will include some rotary table work, so I'll include more pics of the build.
Tom